Visiting Hiri Island in Ternate, North Maluku Province
---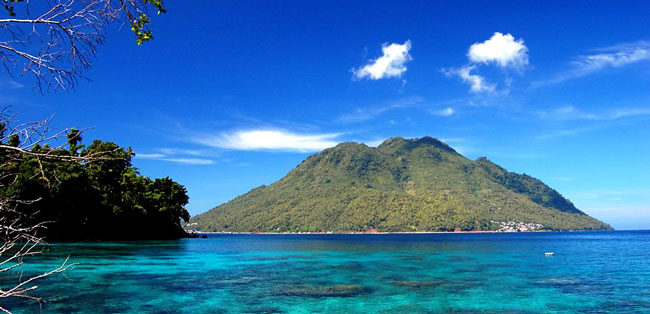 Ternate Island is part of North Maluku Province and it has become another interesting tourist site in Indonesia. The most significant attraction is none other than its historical value. However, the region also has other smaller islands including Hiri. It is located in the north of Ternate Island and becomes a nice destination for lessening and island hopping. Some people also take advantage of the panorama to conduct photography, somehow. Thus, it should be included in the list of prime vacation destinations when exploring Ternate. Have no worries. The accessibility is quite nice.
The Nuance
In terms of size, Hiri Island is considered small. Despite the size, it has a stunning panorama and features numerous types of natural attractions including mountains, hills, sea scenery, forest, and many others. Also, this inhabited island is the home of friendly locals with an interesting culture. Tourists even have the chance to enjoy local foods and explore the sea with them riding a traditional boat. What they need to consider is to carry enough money to pay the transportation fee, foods, and other services including hiring a local guide.
Exploring Visiting Hiri Island
One of the reasons to visit Hiri Island is none other than the trip itself. It is because tourists need to use both land and sea transportation to get there. Once arriving at Sulamadaha Port, the first challenge occurs which is to find a good boat service. In this case, tourists should make sure to come at the right time so they can find the best and cheapest speedboat. If they use a common boat, the voyage takes about 30 minutes. On the other hand, it becomes faster if they ride a nice speedboat. Have no worries. The motorist gives a life buoy to each passenger for the sake of safety.
During the voyage, tourists are able to enjoy sea scenery from the boat comfortably! They even have the chance to collect beautiful photos using a camera while riding the boat. The next adventure starts when they arrive at Hiri Island. Many types of fun activities can be done including beach walking and exploration. When it comes to the coast, though, the most recommended one is Ono Beach. So, make sure to drop by before visiting other interesting attractions of the island.
The next fun thing to do in Hiri Island is to visit local villages, especially Tafraka Village. The environment is pristine and the locals are quite friendly, after all. Not to mention tourists are able to watch local traditions like Kora-Kora and Legu Gam Festival. Do not forget to watch a beautiful traditional dance called Soya-Soya, as well. The only consideration is that they must come at the right time in order to watch those unique traditional performances.
Interesting Attractions

Kora-Kora Festival
Legu Gam Festival
Soya-Soya Dance
Ono Beach
How to Get There
From Ternate City, tourists' first destination is Sulamadaha Port. Once arriving at the port, they can start looking for a reliable boat and head to Hiri Island right away. Usually, it takes about 20 minutes to get to Hiri using the boat. It can be faster if the weather is nice, though.
Where to Stay
Recommended hotels are available in Ternate City.